Rv444/2004 virus, indicating a high degree of genetic conser-vation among this group of H7 viruses. To determine the drug concentration required to inhibit 50% of NA activity, we preformed a functional neuramini-dase inhibition (NAI) assay. A fluorescent NAI test was conducted as described (12). Oseltamivir-sensitive H1N1.
In March of 2019, Jennifer will be featured as piccolo soloist under the direction of Music Director Maestro Muti playing Vivaldi's C major Concerto RV444 and also playing the CSO premiere of Ken Benshoof's Concerto in Three Movements for Piccolo and Orchestra.
Panasonic Corporation, formerly known as the Matsushita Electric Industrial Co., Ltd., founded by Kōnosuke Matsushita in 1918 as a lightbulb socket manufacturer, is a major Japanese multinational electronics company, headquartered in Kadoma, Osaka. In addition to consumer electronics of which it was the world's largest maker in the late 20th century, Panasonic offers a wide range of products.
May 6th-8th, 2021
Registration is OPEN!
* For registration questions, please email us.
* Need help with registration? Morrowind steam. Check out our user guides.
Our 2021 T-Shirt Design
For the 2021 virtual, you will be able to purchase an original design, available to festival attendees. This will be available for order on your festival registration form.
Many thanks to the design team for helping put this together!
This Year's Festival Exhibitors
Our Featured Guest Artists
Shop for revlon tourmaline ceramic online at Target. Choose from contactless Same Day Delivery, Drive Up and more.
Jennifer Grim
Hailed as "a deft, smooth flute soloist" by the New York Times, Jennifer Grim has performed with such renowned ensembles as the Chamber Music Society of Lincoln Center and St. Luke's Chamber Ensemble and is the flutist of the award-winning Zéphyros Winds and the New York Chamber Soloists. She also serves as Principal Flute of the Mozart Orchestra of New York and the Santo Domingo Festival Orchestra and has given solo and chamber performances throughout the United States and abroad.
Ms. Grim has performed as a soloist with the Lviv Philharmonic, Boca Raton Symphonia, UNLV Symphony Orchestra, Henderson Symphony Orchestra, the Vermont Summer Music Festival, among others. As a guest artist, she has performed with the Boston Chamber Music Society, Alpenglow Chamber Music Festival, and the American String Quartet with harpist Nancy Allen. With Zéphyros Winds, Ms. Grim has been in residence at Stanford University, San Francisco State University, Brigham Young University, the University of North Carolina School of the Arts, Skidmore College, University of Maryland, Baltimore County, and Brandeis University.
Ms. Grim is currently Associate Professor at the University of Miami Frost School of Music. She previously served on the faculty of the University of Nevada, Las Vegas for twelve years. A native of Berkeley, California, Ms. Grim holds a BA from Stanford University and MM and DMA from Yale University. Ms. Grim currently serves on the Board of Directors of Chamber Music America and is Program Chair for the 2021 National Flute Association Annual Convention.
Yi Xiang
Yi Xiang, a young flutist from China, is currently a candidate for the Doctor of Musical Arts degree at Eastman School of Music, also serving as the teaching assistant for the studio of Prof. Bonita Boyd. As the winner of the Eastman Concerto Competition, her performance with orchestra was given in the prestigious Kodak Hall in October 2018.
Rb4447n40-y
In the 2020 National Flute Association Young Artist Competition, Ms. Xiang was awarded the First Prize and the Award for "Best Performance of the New Commissioned Piece" simultaneously. Earlier in the 2020 Seattle Flute Society Young Artist Competition, she also won the 1st Prize. Furthermore, Ms. Xiang was the recipient of both the First Prize and the Award for "Best Performance of the Newly Commissioned Work" in the 2020 Myrna W. Brown Competition. She was also the 1st place winner in the Rochester Flute Association Emerging Artist Flute Competition in 2019 and Piccolo Competition in 2020.
In 2019, Ms. Xiang was invited to join the fellowship program at the Bowdoin International Music Festival and was an active performer in a series of concerts. "The Pareidolia Trio" which she has co-founded in 2015 won the Fuchs Chamber Music Competition of that year. Later in December, Ms. Xiang was selected to attend the Forum Artium Masterclass Series in Germany, under the instruction of Prof. Andrea Lieberknecht from Hochschule für Musik und Theater München. Meanwhile, she has also been devoting to a career of teaching since 2016.
Ms. Xiang has completed her study for the Bachelor of Music degree with Ms. Linda Chesis at Manhattan School of Music in 2016. She was then awarded the Master of Music degree in 2018 from the Shepherd School of Music at Rice University, studying with Prof. Leone Buyse.
Jennifer M. Gunn
Rb4440-n
Hailed for her "virtuosic poise" and as "a dazzling piccolo virtuoso", Jennifer M Gunn was appointed to the position of Piccolo of the Chicago Symphony Orchestra by Maestro Daniel Barenboim in 2005. Since joining the CSO, she has been active in many areas of the organization including the MusicNow Series, the Civic Orchestra of Chicago, the Dream Out Loud Music Education Advocacy Campaign, the Once Upon a Symphony series, CSO Chamber series, and has accompanied Maestro Muti on multiple occasions to the Chicago Juvenile Centers.
Equally at home on the flute or the piccolo, Jennifer has been featured as a soloist with the orchestra on many occasions. She made her flute solo debut under the direction of Ludovic Morlot on the orchestra's MusicNow series playing Shirish Korde's Nesting Cranes in 2007. One year later she made her piccolo debut under the direction of Harry Bicket playing Vivaldi's C Major Concerto RV443 on the CSO's subscription series. Jennifer has also been featured as a flutist on Bach's Brandeneburg Concerti with her CSO colleagues under the direction of both Nicholas Kraemer and Pinchas Zukerman. In March of 2019, Jennifer will be featured as piccolo soloist under the direction of Music Director Maestro Muti playing Vivaldi's C major Concerto RV444 and also playing the CSO premiere of Ken Benshoof's Concerto in Three Movements for Piccolo and Orchestra.
Rb4440nf
Jennifer has enjoyed many occasions to join musician colleagues from the Chicago area and around the world. In the chicagoland area, she has been a guest with the Bach Week, Dempster Pro Musica, Music of the Baroque, and the Civitas Ensemble. Outside of Chicago, Jennifer has enjoyed collaborating with musician friends at music festivals such as the Sunflower Music Festival in Topeka, KS, Buzzards Bay Music Festival in Marion, MA, Arizona Music Festival in Scottsdale, AZ, and the St. Barth's Music Festival in St. Barthelemy, French West Indies. She can also be heard on recordings of music by composers Mason Bates, Anna Clyne, and Victoria Bond as well CSO orchestra recordings on the CSO Resound Label.
In demand as a clinician, Jennifer has taught masterclasses around the world including a regular summer class at Orford Musique in Canada, guest artist at the 2018 International Piccolo Festival in Grado, Italy. She is a frequent guest at University's around the country teaching flute and piccolo masterclasses including classes at Carnegie Hall, University of Texas Butler school of Music, University of Illinois at Urbana-Champaign, University of Missouri- Kansas City, and Northwestern University. Jennifer has also been involved as an orchestral coach with the Civic Orchestra of Chicago, the National Youth Symphony (NYO), and the New World Symphony.
Jennifer has held previous orchestra positions including Assistant Principal Flute of the Louisville Orchestra, Principal Flute of the Fort Wayne Philharmonic, and Second Flute of the Wheeling Symphony. She holds a Bachelor of Music Degree from the Mary Pappert School of Music at Duquesne University (PA), where she studied with Robert Langevin and Rhian Kenny. She had additional studies at the University of Akron (OH) with George Pope and Mary Kay Robinson.
Rv444c
Jennifer is married to Jonathan Gunn, Professor of Clarinet at University of Texas Butler School of Music.
George Pope
Altus Artist George Pope is the Emeritus Professor of Flute at The University of Akron and Instructor of Flute at The Baldwin Wallace Conservatory. Principal Flute of the Akron Symphony from 1978-2002, Mr. Pope has also performed with the Cleveland Orchestra, the Blossom Festival Orchestra and Blossom Festival Band, red (an orchestra), the Tulsa Philharmonic, the New Mexico Symphony, the Canton Symphony, Lyric Opera Cleveland, the Toledo Symphony, the Monteux Festival Orchestra, the Brevard Music Center Orchestra and at the Spoleto Festival in Italy. A founding member of the Solaris Wind Quintet and the Chamber Music Society of Ohio, he has also appeared with the Coryton Trio, Furious Band, the Garth Newel Chamber Players, and the Swannanoa Chamber Players in Asheville, NC. George Pope's performances have been hailed as "clean, arrestingly vigorous and beautiful," (Fanfare Magazine), and acclaimed for their "eloquent narrative voice" and "magnificent force," (Akron Beacon Journal). Mr. Pope was named "Arts Educator of 2009" by the Akron Area Arts Alliance.
A graduate of the University of Tulsa and Northwestern University, he has recorded for Crystal Records, Capstone Records, with the Akron Symphony on Telarc International, and with the Blossom Festival Band. His solo CD "…some measures for living" was released in 2016 by Crystal Records. The CD includes music written for, commissioned by and premiered by George Pope by American composers including Northeastern Ohio composers Nikola Resanovic, Roger Zahab, Nancy Daley and Eric Charnofsky. Laurence Vittes in Gramophone writes, "The wonder of Pope's playing is how engagingly, articulately, flowingly and objectively he pours himself into the music…." (Sept. 2016) In 2018 he received the Distinguished Service Award from the National Flute Association.
Brian Allred
Brian Allred enjoys a varied repertoire as a soloist, with orchestras, and as a chamber musician. He won first place and best performance of the newly commissioned work in the 2019 Myrna W. Brown Artist Competition in Texas and also received top prizes in the South Carolina Flute Society Young Artist Competition and the Contemporary Performance Competition at the Cortona Sessions for New Music in Cortona, Italy. Brian performed in the Weill Recital Hall at Carnegie Hall as a First Prize Winner in the Golden Classical Music Awards. He has also been a prizewinner in the Upper Midwest Flute Association Young Artist Competition and a finalist in the Byron Hester Flute Competition. Brian currently serves as Principal Flute of the Sioux City Symphony Orchestra, flutist in the Additive Color Ensemble, and on the New Music Advisory Committee with the National Flute Association. He is an Altus Artist.
Brian completed his Doctor of Musical Arts degree at the University of Kansas where he served as the flute Graduate Teaching Assistant and studied with Michael Gordon of the Kansas City Symphony and Dr. Sarah Frisof. He received his Master of Music from Birmingham Conservatoire in the United Kingdom. In addition to his studies and performing in Birmingham, Brian developed an interest in Baroque flute and won first prize in the Corton-Hyde Early Music Prize. During his undergraduate study at the Crane School of Music at SUNY Potsdam, Brian performed regularly with a number of ensembles including the Orchestra of Northern New York, Northern Symphonic Winds, and at Avery Fisher Hall in New York City with the Crane Symphony Orchestra.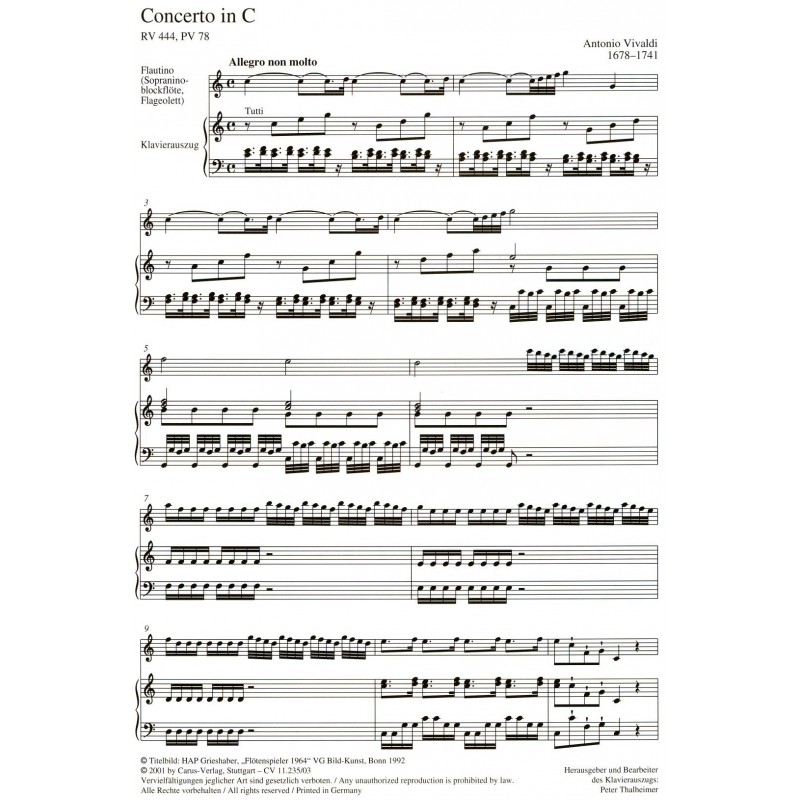 Hailing from Plano, TX, Brian spent his formative years as a musician playing both violin and flute in school. During his time in Potsdam, NY, he developed a love for dance, embracing his musical knowledge as a choreographer and performer. Brian continues to expand his involvement in the arts, exploring new avenues for sharing his work with new audiences.